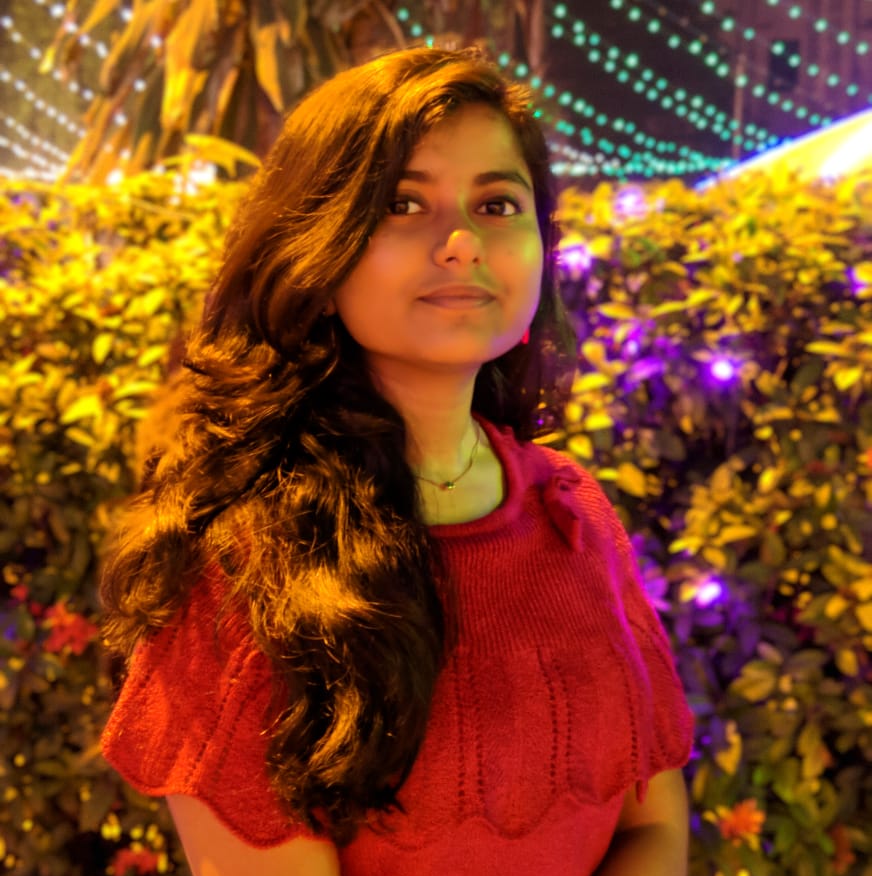 About Me
Hello, I am Sristi Chowdhury, a pre-final year student, pursuing BTech in Information Technology from Kalyani Government Engineering College.

My main field of interest lies in building full stack web applications,preferrably MERN Stack. I have sound knowledge in Angular and React and proficient in databases such as MONGODB and My SQL. I love documenting my experiences so that others can benefit from it.Recently,I published quite a few articles on Medium. Check it out here - Medium Profile

Besided that,I have earned several badges for my problem solving skills on HackerRank. I continue to particaipate in various coding challenges on various coding platforms. Here are links to some of my profiles, HackerEarth, Codeforces and Leetcode.

Apart from my academics,I actively work for various non profit organisations as a Painter and Graphics Designer. You can view my works here.

Feel free to reach out to me on my Linkedin Handle for any sort of project collaboration.
Skills
Data Structures And Algorithms
Resume
Take a look at my CV!




Also,here's a link to my Github profile,a gist of all my work!
Contact Me